Having recently been to Fuerteventura, I couldn't skip on writing about Puerto del Rosario. From the stunning Playa Blanca beach to the colorful streets and 17th-century Iglesia de Nuestra Señora del Rosario, here are the 12 best things to do in Puerto del Rosario this year!
Puerto del Rosario, the capital of the Spanish island of Fuerteventura, offers a wealth of activities for travelers to enjoy. Whether you're looking for something active or more sedate, this beautiful city has it all. For beach lovers, Puerto del Rosario offers Playa Blanca with soft golden sands and clear turquoise waters. If sightseeing is your thing, explore the colorful streets and admire the 17th-century Iglesia de Nuestra Señora del Rosario. There are also plenty of shopping opportunities in the main street Marítimo. Lastly, no trip to Puerto del Rosario would be complete without sampling its delicious local cuisine.
About Puerto del Rosario
Located on the eastern coast of Fuerteventura, Puerto del Rosario is the island's largest town and its official capital. Despite being a small city with just over 30,000 inhabitants, it's full of activity and attractions. In addition to stunning beaches such as Playa Chica and Playa Blanca, there are many shops and restaurants scattered across the city. If culture and history interest you, there's plenty to explore including sculpture parks, galleries, old churches and lime kilns.
Things to Do in Puerto del Rosario
Puerto del Rosario offers a little bit of everything for travelers looking for something exciting, relaxing, or both. From beach-hopping and sightseeing in the city's Old Town to playing a round of karting at the Fuerteventura Gran Karting, there's no shortage of things to do. Whether you're content to spend your days lounging on the beach or exploring some of the city's fascinating attractions, you won't run out of fun activities while in Puerto del Rosario.
Relax at The Beach
For those looking for an idyllic escape during their time in Puerto del Rosario then nothing beats heading down to one of the city's stunning beaches. Whether it's Playa Chica with its soft golden sands or Playa Blanca with its crystal clear turquoise waters – Puerto del Rosario certainly offers plenty of opportunities for beachgoers.
But don't forget about the beaches of Corralejo; easily accessible by car or bus from Puerto del Rosario this long stretch of sand makes for a perfect day trip with plenty of space for activities like sunbathing or swimming all along its sandy shores.
Playa Chica
Visiting Playa Chica in Puerto del Rosario is the perfect way to unwind after a tiring day. Its tranquil atmosphere makes it an ideal destination for those seeking tranquility and relaxation; swimming or sunbathing without worrying about chaotic crowds from other nearby beaches, such as Corralejo Beach. The protection from rougher seas makes this beach an excellent choice for anyone looking for a peaceful beach experience.
What's more is that it's close enough to other beaches so should you fancy trying another one then it won't take long to walk there!
Playa Blanca
Playa Blanca beach, Puerto del Rosario. As one of Fuerteventura's whitest sandy beaches, it's easy to see why it's so popular with visitors–it's perfect for relaxing under an umbrella or soaking up some rays on a hot day. Plus with plenty of restaurants serving traditional local cuisine lining the beachfront promenade–No wonder it's considered one of Spain's best beaches!
The airport is located not far from the city's prime beach. You can take a leisurely stroll through the coastal boardwalk for about two kilometres and you'll be there.
As if strolling across the beaches wasn't already enough beauty for one trip – why not try checking out some of the other gorgeous views available along Puerto del Rosario's picturesque coastal path? Stretching from Puertito Marinero all along Paseo Marítimo until Castillo San Miguel – be mesmerised while taking in views over los Riscos cliffs and islands like Isla de Lobos dotted along Fuerteventura's coastline.
Walk Along the Coastal Path
For a truly unforgettable experience, take a leisurely stroll along Puerto del Rosario's stunning coastal path! From outdoor cafes to pastoral vistas, this vibrant seafront trail is sure to captivate with its eclectic mix of sights and sounds. Along the way, you'll meander past tranquil fishing villages, hidden coves, and gorgeous beaches. So, don your walking shoes and get ready for an idyllic day of exploration!
Spot Barbary Ground Squirrels
In Fuerteventura, it's not unusual to observe a Barbary Ground Squirrel – an introduction from North Africa back in the 1960s – bustling around parks, gardens and other areas all over Puerto del Rosario. Generally mistaken for the North American Chipmunk, they tend to be quite nimble and can be spotted rather easily when adventuring outdoors.
Visit the Outdoor Sculpture Park
Puerto del Rosario is the site of an outdoor sculpture park, with more than 50 unique artworks created by a range of different artists at the annual International Symposium of Sculpture. A few examples are Joan Miró's 'Dreams of Hope' and Tim Scott's 'The Guardian'. It's an incredible destination for appreciating outdoor sculptures.
From abstract figures to grandiose buildings, each sculpture provides an interesting insight into the culture and history of this beautiful island. What's more is that they make excellent photo opportunities!
Look for the mural paintings
Take a stroll and seek out not only the sculptures, but also the vivid artwork found across Puerto Del Rosario! From around Teatro Insular de Fuerteventura to Casa Almudaina, vibrant paintings adorn the walls everywhere. Why not take some time to examine the stories each creation has to offer you? Don't miss out on this exciting opportunity!
These vibrant murals are an incredible way to explore art and culture while you're visiting Pokelrosario—perfect if your plans don't call for hitting up any museums during your stay.
Puerto del Rosario Carnival
Every summer, Puerto del Rosario sets aside time for its own carnival event that sees participation from both locals and residents. The celebration usually takes place in July; however the precise date shifts depending on when Easter is celebrated that year, so keep an eye out.
Carnival time is a real treat for everyone! From parades with brightly coloured floats and costumed dancers to street parties, live music and fireworks – there's an event for all ages to enjoy. Whether travelling as a family or alone, you'll be sure to find something that'll put a smile on your face!
Fuerteventura Gran Karting
If you're passionate about karting then come to Pokelrosairo and try Fuerteventura Gran Karting located within town limits at Calle Las Rotondas 9. With its 600 metres track set within 9 hectares property it offers karts by Sodikart brand with engines ranging from 9 HP up to 45 HP for adult racers. And for younger kids aged 4+ there are also special electric carts available too!
Visiting go-kart tracks is a memorable and exciting way to pass the time with your loved ones. Get your tickets, starting at 15 Euro per person, and prepare for an exhilarating ride – just double check their opening hours online beforehand as these vary depending on the season. It's perfect for those days when you don't feel like heading to the beach!
Exit – Room Escape Fuerteventura
(Currently closed)
Are you looking for an exhilarating experience in Puerto del Rosario? Then head to Exit – Room Escape Fuerteventura and enjoy a thrilling adventure with friends and family. Here, you can gather your wits, solve puzzles and complete missions all while engulfed in the mystery of the game.
This escape room is divided into three different areas, each one with its own unique story and set of objectives to complete. Set in a living room, library and office, players must navigate their way around the scene, crack riddles and explore hidden tunnels to make it out before time runs out.
Take a tour of the promenade
Take in the magnificence of Puerto del Rosario, Fuerteventura, by walking along its breathtaking seaside promenade, situated atop a precipice facing the Atlantic. This picturesque walkway, renowned for its striking visual beauty both during the day and night, gifts its visitors with astounding sights that will remain unforgettable.
See boats bobbing around on the waves below as they come and go from port. Get lost in thoughts as you take a slow stroll along the shoreline or nearby gardens. Whether you're looking for sightseeing or just some peaceful reflection away from busy city life, the Puerto del Rosario Promenade is just what you need.
Go on the Miguel de Unamuno House Tour
In Puerto del Rosario, Fuerteventura, you can make a stop to learn more about the eminent author Miguel de Unamuno. You can take the Casa Museo tour and dive into his life during the period of 1924 when he was in this exact place. Get to know more about his political exile and quarantine conditions in the same house where he resided.
You will learn about his struggles against Franco's dictatorship as well as get immersed into tales about love stories between him and other writers like Pardo Bazan which were born inside these walls in 1920s. During your visit you'll also get a chance to see how people lived back then thanks to recreated rooms displaying authentic furniture pieces from those times.
Go exploring for lime kilns
At Puerto del Rosario, Fuerteventura, exploring the numerous coves can offer a unique glimpse into the island's illustrious past. Starting at Tajao Beach, visitors can find three ancient lime kilns used to combust caliche stone. These archaeological wonders are a reminder of how the local inhabitants used to extract and use the materials for centuries ago. Through this eye-opening experience, one is able to gain further insight into the history and methods of these traditional kilns.
A local museum near the limekilns offers further insight into the history of these activities. Visitors can explore archaeological relics related to the events, in case the kilns are unable to give all the information needed.
Discover Our Lady Of The Rosary Church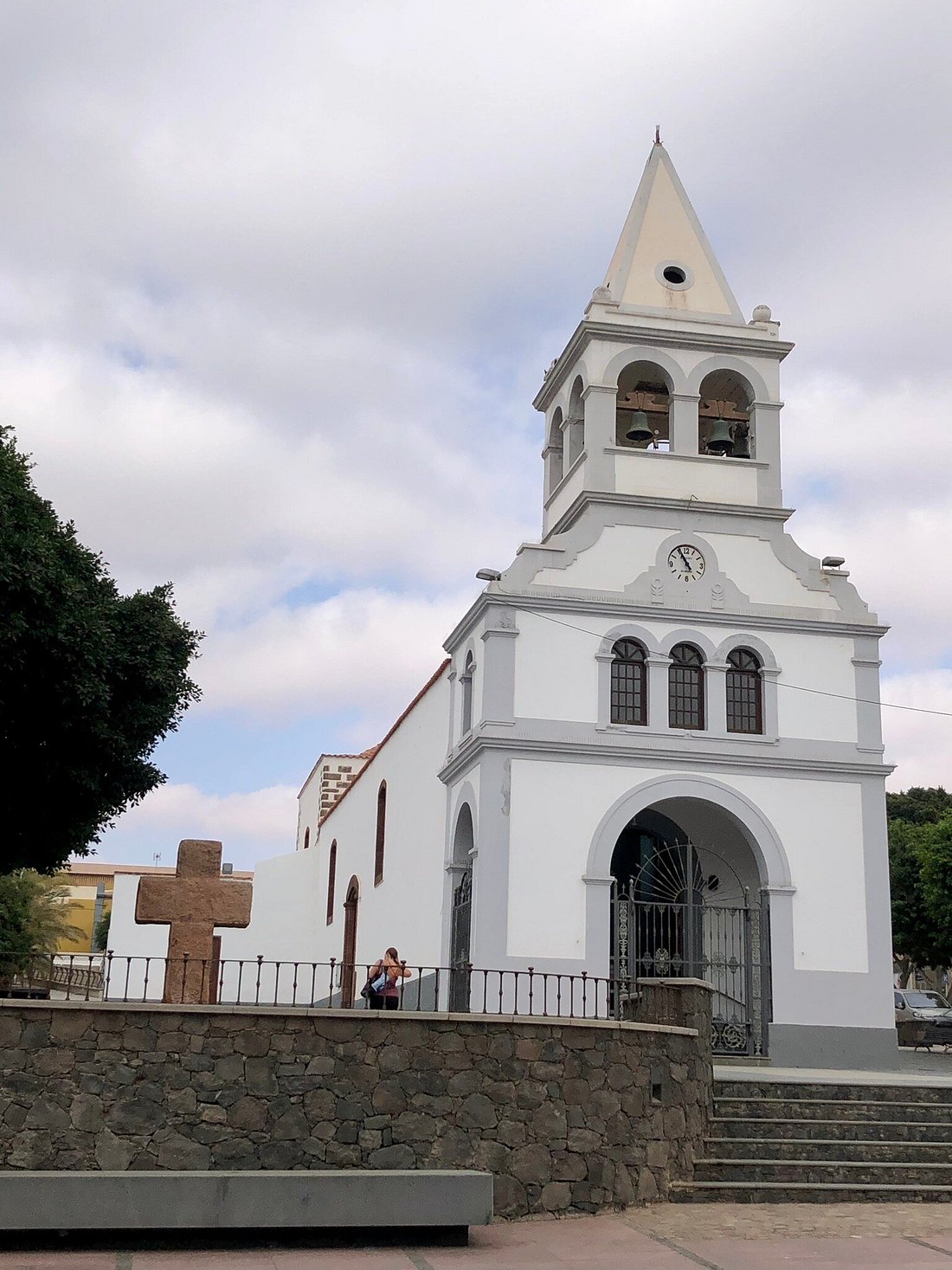 Our Lady of the Rosary Church on Primero de Mayo Street stands as the main religious center of the town. In 1931, this beautiful structure was outfitted with a travertine façade, completing its construction which began in the nineteenth century. So awe-inspiring is this building, that it has been declared a Cultural Asset due to its grandeur.
FAQ
Is it worth to go to Puerto del Rosario?
Puerto del Rosario offers an ideal holiday destination for those looking to experience the breathtaking beauty of Fuerteventura. Enjoy relaxing on the sandy beaches, explore its lush forests, hike through the mountains and experience the cobbled streets and architecture of this charming city. Unique activities such as island hopping, boat trips, scuba diving and beach sports are just some of the offerings available. Puerto del Rosario is a great place to unwind, relax, and enjoy all that Fuerteventura has to offer. It is definitely worth a visit!
How vibrant is Puerto del Rosario?
Puerto del Rosario is the capital of Fuerteventura and it is a vibrant destination. With its bustling streets and bustling plaza, Puerto del Rosario has become an ideal destination for those looking to immerse in the local culture. Its buzzing nightlife and array of attractions, such as the beautiful harbor, make it a lively experience that locals and tourists alike can enjoy. The city continues to grow in popularity and with its vibrant atmosphere, Puerto del Rosario is an exciting place to explore.
What are the merits of Puerto del Rosario?
Puerto del Rosario makes a great holiday destination, boasting beautiful beaches, majestic mountains, and lush green forests. The island enjoys a temperate climate with plenty of sunshine, meaning visitors can enjoy warm days and mild nights all year round. Puerto del Rosario is also home to several attractions such as its historic old town, the weekly market and plenty of shopping opportunities. It's the perfect location for fun activities like swimming, surfing, kayaking and more!
Conclusion
Puerto del Rosario is a fantastic destination for travelers looking for something to do. With its stunning beaches and cultural attractions, it's easy to see why it's one of the top tourist destinations in Spain. From dining at local restaurants, shopping in boutiques, lounging on the beach or exploring historical sites, there's something for everyone. There really is no shortage of things to do in Puerto del Rosario, so why not plan a visit today and experience this beautiful city yourself!
No matter how you choose to spend your time in Puerto del Rosario, you're sure to make amazing memories that will last a lifetime. So don't wait any longer, start planning your trip now and make the most of all the incredible things to do in Puerto del Rosario!